Open your mind to a new whole world – learn something new, experience world-class education and develop a global perspective.


About Us
IonTach Study Abroad has established its name in the field of overseas education. We have proved ourselves best in providing end – to – end solutions to the students aspiring to study abroad. We understand the dilemma you go through while planning to pursue higher study abroad, hence we ensure to guide you through every step. We have a team of expert counsellors who have experience of 10 to 15 years in this field. We give our utmost priority to the students and carefully guide them throughout this process. At IonTach Study Abroad, a student who desires to look at overseas is obtainable a wide variety of picks which are too in shape his needs.
MBBS in Russia
MBBS in Russia is very easy and you can easily make your dreams come true for English medium MBBS from Russia. MBBS in Russia (Low Budget) is an ideal option for those Indian medical aspirants who have tried their best but failed to get into an Indian medical college. It's time for them not to get disheartened, as several MBBS universities in Russia are offering 6 Years MBBS course in Russia for local as well as overseas students. All you need to do is to secure 50% marks (45% for SC/ST/OBC candidates) in 10+2 with science, have a valid passport and NEET score to study MBBS in Russia. No donation, no entrance tests, no language tests! Russia beckons Indian students aspiring to pursue MBBS abroad.
Top Universities to Study MBBS in Russia
1) Kazan State Medical University, KAZAN.
2) Crimea Federal University, SIMFEROPOL.
3) Volgograd State Medical University
4) Bashkir State Medical University
5) People's Friendship University, MOSCOW.
6) First Moscow State University
7) Kazan Federal University
8) Mari State Medical University
9) Northern State Medical University
10) Perm State University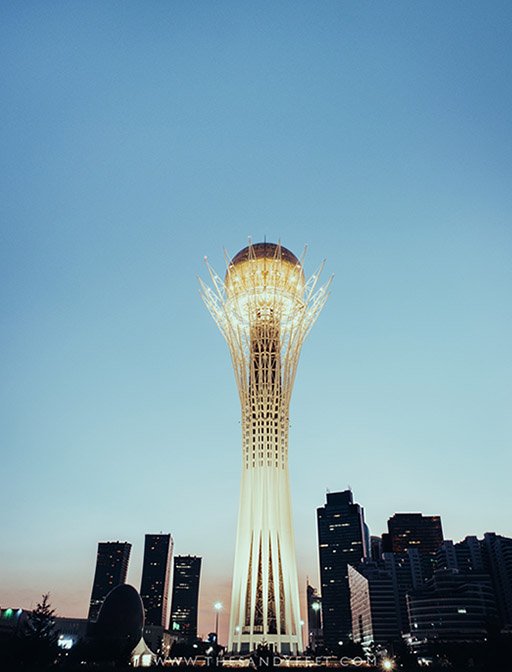 MBBS in Georgia
MBBS in Georgia is a remarkable opportunity for Indian medical aspirants looking forward to pursuing (5+1 YEARS) MBBS in Abroad. Home to 15 leading MBBS universities for Indian students, MBBS in TBILISI Georgia may seem a relatively new destination, but its moderate environment, fun-loving people, experienced faculty members ensure that students who have sought MBBS admission in Georgia acquire the best in class MBBS education and make a successful career after completing MBBS in Georgia. Things become more favourable when you come to know that more than 5000 Indians are studying MBBS in Georgia, having 1:20 teacher to student ratio in most of the medical universities in Georgia. You can apply for the course if you have managed to secure 50% in 10+2 with PCB from a recognized board.
Universities for MBBS in Georgia for Indian Students 2019
1) Ivane Javakhishvili Tbilisi State University, TBILISI.
2) Akaki Tsereteli State University, AKAKI.
3) Batumi Shota Rustaveli State University, BATUMI,
4) David Tvildiani Medical University,  TBILISI
5) European University
6) New Vision University, Georgia
MBBS in Kyrgyztan
MBBS in Kyrgyzstan is Gaining popularity among Indian students, Kyrgyzstan can be an excellent destination for pursuing a medical education. MBBS in Kyrgyzstan is a fabulous option for those who want to obtain a globally recognized degree at the cost as low as 15 lakhs INR. Isn't it surprising?
Where private medical colleges in India charge you millions (from 50 lakh to 1.5 Crore INR), MBBS universities in Kyrgyzstan give you the opportunity to study MBBS in Kyrgyzstan within Rs. 15 to 20 Lakh. And, it is not only the cost that makes MBBS in Kyrgyzstan a top choice, but the state-of-the-art infrastructure, pleasant environment, prominent faculty members and 7 globally and MCI-recognized MBBS universities in Kyrgyzstan are only a few of many reasons that draw in overseas students.
Medical Universities for MBBS in Kyrgyzstan 2019
1.Osh State University, Medical Faculty
2.Kyrgyz State Medical Academy
3.International School of Medicine, BISHKEK
4.Jalal-Abad State University, Jalal-Abad
5.Asian Medical Institute, KANT
6.Kyrgyz Russian Slavic University
7.Kyrgyz State Medical Academy
MBBS in Belarus
MBBS in Belarus for Indian students – You shouldn't wonder knowing that more than 15,000 overseas students opt to study MBBS in Belarus every year. MBBS admission in Belarus is a remarkable option for medical aspirants from India as there will be no donation and no entrance exams for seeking access to MBBS course in Belarus. Belarus is a beautiful country which invests a significant portion of its budget on education to uplift its standards as per settled international norms. That's the reason why international students pursuing MBBS in Belarus acquire sufficient academic brilliance as well as practical knowledge of their field.
With an uncomplicated process for MBBS admission in Belarus and advanced technology, Belarus is no less than any other European nation when it comes to delivering the best in class medical education through top MBBS universities in Belarus. Whether it's lower tuition fees, affordable living costs, welcoming natives or an excellent environment, MBBS in Belarus is incredible and far better than MBBS in India. In addition to that, the natural beauty of this gorgeous country will add much to your MBBS in Belarus drive.
Universities for MBBS in Belarus for Indian Students 2019
1.Belarussian State Medical University
2.Gomel State Medical University
3.Grodno State Medical University
4.Vitebsk State Medical University
MBBS in Ukraine
MBBS in Ukraine – If you are disheartened with the cut-throat competition for MBBS admission in India, then MBBS in Ukraine can be an excellent option for you to make a good career in the field of medicine. Today, when MBBS tuition fee is touching the sky (Rs. 50 lakhs to 1.5 crore) in private medical colleges in India, 12 top-ranked and MCI-approved MBBS universities in Ukraine offer marvelous options for Indian students to pursue MBBS in Ukraine. With a robust education system and high-quality medical education, Ukraine gives aspirants a remarkable opportunity to seek MBBS admission in Ukraine.
Medical Universities for MBBS in Ukraine
1) Ivano-Frankivsk National Medical University, IVANO-FRANKIVSKA.
2) Kharkiv National Medical University, KHARKIV.
3) Kyiv Medical University of UAFM, KYIV.
4) O.O. Bogomolets National Medical University, KIEV.
5) Odessa National Medical University
6) Bukovinian State Medical University, CHERNIVTSI
7) Danylo Halytsky Lviv National Medical University
8) Dnipropetrovsk State Medical Academy
9) Kiev Medical University
10) V.N. Karazin Kharkiv National University
MBBS in Central America
MBBS in Central America is extremely popular among Indian students. MBBS education in Central America is one of the best and the most cost-effective option. Almost all Universities in Central America are accredited by authorities such as the World Health Organisation/ MCI. There is no entrance test demanded by Central American medical universities. The Country borders Mexico to the North, Guatemala to the west and south, and is flanked by the Caribbean Sea to the east. The country offers beaches and a semi-tropical climate.
Universities in Central America
1.CA Health Science
2.Health Science University
3.Texila University

M. B. B. S
This program is a 5 ½ years course divided into three professionals of three semesters each. A semester comprises of 18 months. A wide range of subjects like anatomy, physiology, biochemistry, microbiology, pathology, pharmacology, forensic medicine, general medicine, surgery, ophthalmology, ENT (ear, nose, throat), gynecology, orthopedics as well as preventive and social medicine are taught. The last 1 year is devoted to compulsory rotating shift internship.

B. D. S
This program is of 4 years duration followed by 1 year compulsory rotating shift internship. A wide range of courses like basic anatomy, physiology, biochemistry, pharmacology and microbiology are taught. Specialization in dentistry and hands-on-practice are during the two final semesters.

M.D
This program is 3 years course that leads to a postgraduate degree in medicine. Doctors possessing M.B.B.S. degree are eligible to for this course. This program is a specialized program in general medicine. A doctor after successful completion of this course is eligible to work as a Physician.

M.S
This program is 3 years course that leads to a postgraduate degree in medicine. Doctors possessing M.B.B.S. degree are eligible to for this course. This program is a specialized program in general medicine. A doctor after successful completion of this course is eligible to work as a Physician.

Postgraduate Diploma
Postgraduate diploma program in medicine is offered by various medical colleges or institutions across the country for MBBS degree holders. The duration of the program varies from 2 to 3 years.

DM / MCh
DM is a super specialty program in medicine of 2 to 3 years duration. The entry requirement for this course is MD (Doctor of Medicine) M.Ch is a 2 years super specialty program in surgery. The entry requirement for this course is MS (Master of Surgery) General procedure for admissions to Under Graduate courses
45 – 55 Lakhs
---
Central America
45 – 55 Lakhs
---
Central America
• Aadhar card
• 26 Passport size photograph (Color Recent)
• Passport
• High School Mark sheet /Migration Certificate
• Intermediate Mark sheet /Migration Certificate
• Class 11th Mark Sheet
• Gap Certificate (If Required)
• Transfer Certificate
• Entrance Exam Admit Card (If Appeared)
• HIV Report with Photo and Passport No.
• Medical Report
Contact For Spot Admission